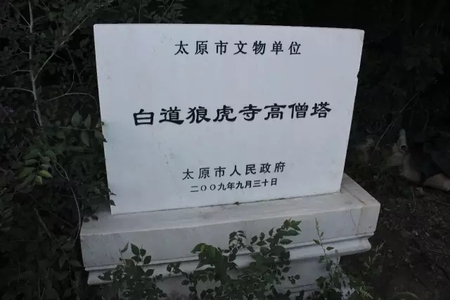 Wolf tiger temple in the Ming dynasty yongle years (1403-1424) reconstruction of "taiyuan prefecture zhi" volume 5 contains: "Wolf tiger temple, in the county xishan under the Wolf tiger village.Old jing yun: the ancient temple, wei taiping zhenjun seven years of abolition, tai 'an zhongfu."Taiping zhen king seven years for the year 446, more than 1,500 years ago.
In ancient times, the xishan area was densely forested and densely vegetated, and it was known as Wolf and tiger mountain.The name "Wolf and tiger mountain" can be found in the zhishu of the Ming and qing dynasties.From its orientation, it is bordered by minwai mountain in the north and tianlong mountain in the south. Therefore, Wolf and tiger mountain should be the range of xishan mining area in taiyuan city.This thousand-year-old temple is named for the mountain, located on the west hill, overlooking taiyuan, became a natural and cultural symbol of the west hill, indeed worthy of the name.
The historical and cultural value of Wolf tiger temple lies in its connection with the northern wei dynasty monk tan shi.Many historical materials are called "yuan wei tan shi zen master habitat here", "yuan wei tan shi zhuo tin place" can be verified.
Recommendation index: from one to another
Location: on the west side of mount jade, at the end of valley of lover.